Jeff Cox Brings New Vision
as Next President North Carolina Community College System
By Zac Ezzone
Jeff Cox began his run as president of the North Carolina Community College System on June 1.
His appointment to the position follows a nearly 30-year career in education, which spans multiple roles at the K-12 level and about nine years as president of Wilkes Community College. Under his leadership, the college improved its completion rate from 25% to 55% over a five-year period.
Since Scott Ralls left the president's role in 2015 after a seven-year run, the system's leadership has been marked by turnover. Peter Hans, who succeeded Ralls, left for the University of North Carolina System. He eventually was replaced by Thomas Stith, who lasted only 18 months. Cox replaces interim leader Bill Carver.
In his new role, Cox is thinking about how the state's 58 community colleges can operate collaboratively and more efficiently in preparing a workforce as companies continue to move to and invest in North Carolina. But achieving this goal may require an overhaul to a decades-old funding model.
What led you to this position? My background for 20 years had been K-12. I never thought about community college. … But when I started thinking about economic impact … I've seen the impact of community colleges on individuals. I thought this is really at the heart of what education is all about, giving people that opportunity to get out and have a better life. I applied for the position (to lead Wilkes Community College) and lo and behold they hired me for that job. I stayed in that role for almost nine years.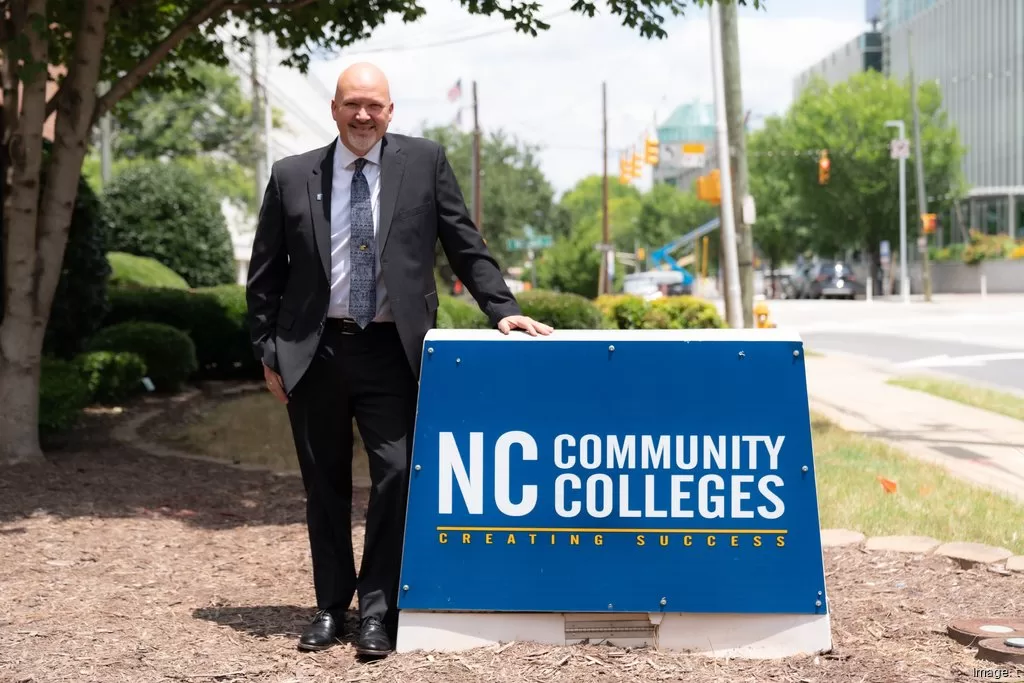 During those nine years, I've seen a lot of transition at the system level. Out in the colleges, the sense has been that turnover had a challenging effect on our community college system. So my wife and I said, you know, what the system really needs is a current president to come in and understand the role of the system president in the context of how it's similar to and different than being the president of a thriving college out in the system.
What do you make of the turnover at this position? It's a complex role — a lot of different stakeholders who are engaged and interested in the work that's going on in our community college system. I think all of our elected leaders know what a vital role our colleges play, so there's a lot of pressure that comes along with making sure we're getting it right for folks.
Why were you interested in the job? There's a lot I don't know, but one strength that I've had over the years is building a strong team. At Wilkes, I inherited a good team, but over the years, that team has changed some and we continued to build and strengthen that team. We had a lot of success at Wilkes. It wasn't my doing, but it was through building a team that could figure out how to fit all the right pieces together and make progress.
How are you approaching this transition? Our system is a little unique in that there is a fair amount of autonomy out there among the 58 presidents. So here, it's broader. It's interacting with the Legislature, the governor and other folks at the state level to try to have impact on, hopefully, our budget and resources that are available.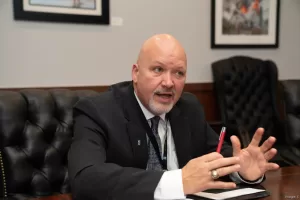 How does your background in K-12 help? The dual enrollment programs that we have with our K-12 schools have become a significant part of our business. When we look at the state attainment goal of 2 million people with a post-secondary credential by 2030, these students who are in high school and already working on some kind of post-secondary credential are going to play a key role in helping us meet that goal and meet the demands of our business and industry.
What do you see as the primary role of the system and its individual colleges? The depth and breadth of what the local community colleges do really couldn't be overstated. Everything from working with typical programs you would expect, two-year degree programs to all of the college transfer programs. Then we also do basic skills programs for people.
Our system's role is providing the support and infrastructure for those 58 colleges. Advocating for the state community college budget, about $1.5 billion or so.
What are your priorities as system president? Early on, it's getting established and getting any vacant positions that we have filled. Certainly, getting to know the board members and having more and deeper conversations with the board and our team at the system office about building a shared vision.
Workforce and meeting the demands of business and industry … that's emerging as probably the single highest priority. We've got all of these companies that are locating to North Carolina, and they are needing thousands of highly skilled workers. Most of those aren't going to require a bachelor's degree. But it will require some kind of post-secondary credential, at least a short-term credential, and that's our wheelhouse.
To do that, we're going to have to think differently about our financial model. There are places where that system is a bit antiquated and not set up to allow us to be as nimble as we want to be.
Source: Charlotte Business Journal, June 26, 2023