NC Manufacturing Institute
A Local Collaboration to Solve The Manufacturing Skills Gap
The National Association of Manufacturers (NAM) provides studies showing that the U.S. manufacturing skill gap could result in 2.1 million unfilled jobs by 2030. In fact, the 2020 study by Deloitte and The Manufacturing Institute, the workforce development and education partner of the NAM, stated "The manufacturing industry netted a loss of 578,000 jobs during the pandemic-challenged year 2020—a figure that represents nearly six years of job gains, and yet, at any given moment in the past six months, nearly 500,000 jobs have remained open in manufacturing."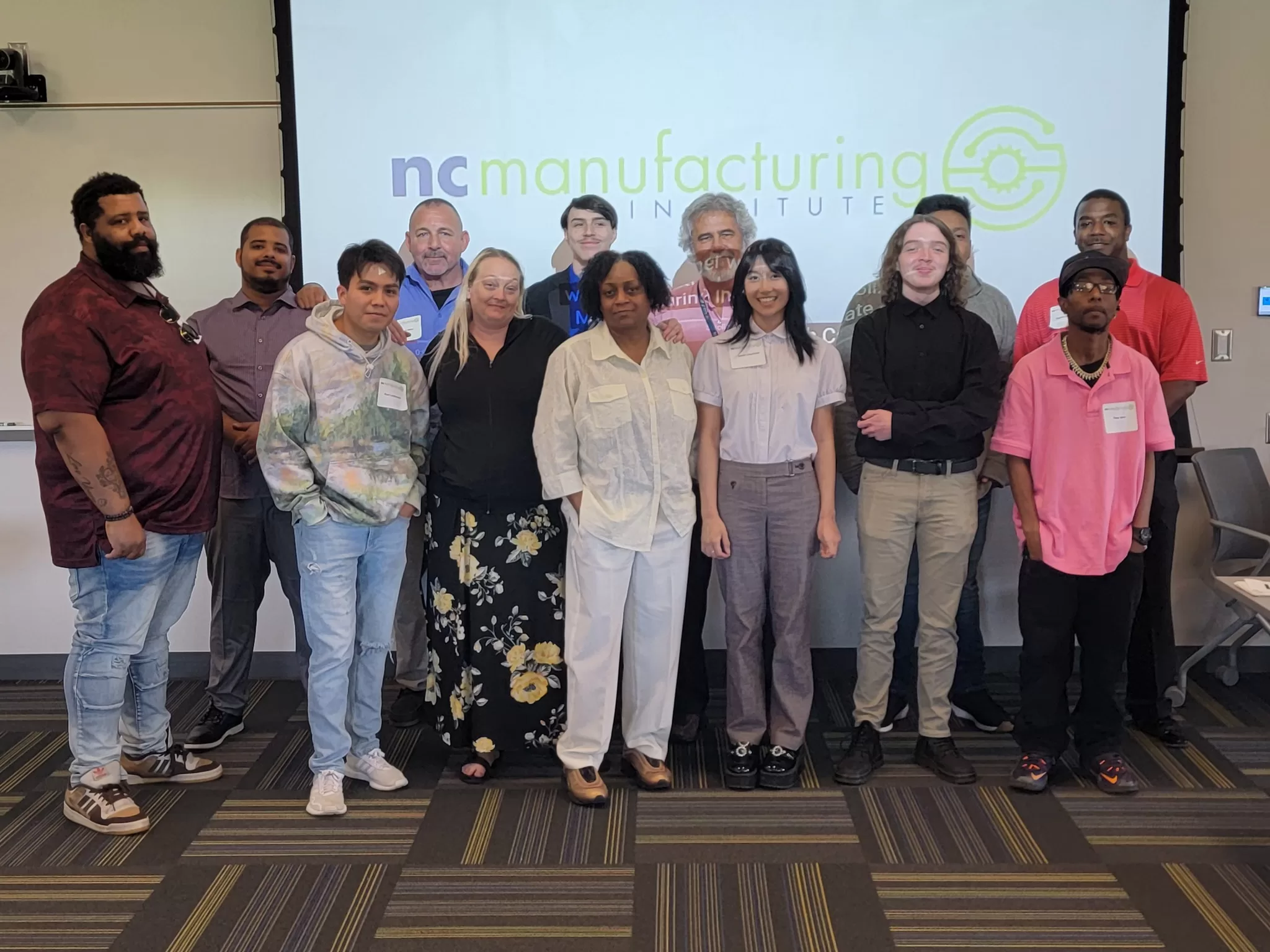 Leaders in Rowan and Cabarrus counties realized this skills gap earlier on and developed The North Carolina Manufacturing Institute (NCMI). An initiative conceived in the summer of 2014 by Rowan-Cabarrus Community College and the Centralina Workforce Development Board, it soon involved meetings with leaders in Rowan and Cabarrus counties from both chambers of commerce and economic development authorities. Mitchell Community College joined the initiative in 2016 adding Iredell County to the partnership along with Iredell Economic Development Corporation and the Statesville Chamber of Commerce. NCMI is an 8-week training program that provides individuals with skills and certifications for full-time manufacturing industry jobs with benefits and competitive pay.
NCMI is a response to employers' need for solving talent recruitment issues in order to grow and remain competitive. NCMI is specially designed to link and leverage the existing assets of Rowan, Cabarrus, and Iredell counties to solve a growing gap between regional job seekers and available positions. Its innovative funding and operational structure allows the Institute to deliver results in response to a rapidly growing need for manufacturing employees with certified skills and verified work readiness.
The North Carolina Manufacturing Institute's commitment to students and to employers is to:
• Recruit candidates from Cabarrus, Iredell, and Rowan regional labor markets
• Screen candidates for workplace foundation skills
• Award full scholarships for eligible candidates
• Provide 168 hours of pre-employment training and certification
• Graduate students with the full MSSC Certified Production Technician certification
• Graduate students with workplace effectiveness skills
• Graduate students with exemplary attendance
• Connect partner firms (employers) with program graduates
Access to qualified talent presents a strategic advantage to manufacturing firms. Increased demand for manufacturing skills in North Carolina has the potential to affect the trend of steady growth in US manufacturing. Regions can increase productivity and profitability by building a talent supply chain with the needed skills to fuel growth, and then developing and retaining that skilled talent over time.
Over 40 employers from the three county region are now partners with the NC Manufacturing Institute. Partner companies interested in interviewing NCMI graduates who have the Certified Production Technician skills and knowledge that they desire are invited to meet every graduating class at the end of the 8-week training program for a reverse job fair.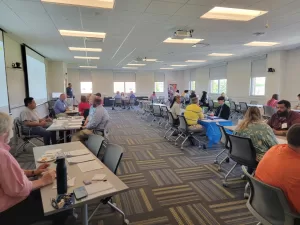 On May 9, 2023, NCMI welcomed 25 employer partners from Iredell, Rowan, and Cabarrus Counties to the RCCC Advanced Technology Center in Kannapolis for a reverse interview fair with the 12 recent NCMI graduates. Students and employers met each other to discuss all of the great careers in manufacturing and what local companies had to offer. All 12 graduates had the opportunity to interview each of the 25 employers. Many graduates received job offers immediately with one NCMI graduate getting 5 job offers!
NCMI graduate Hunter Bass said, "With this certification, I was able to find a job in the manufacturing field within one week after completion.
For more information or to register for the NC Manufacturing Institute, contact Deb Lazenby at dlazenby@mitchellcc.edu or (704)878-3235 or visit www.ncmanufacturinginstitute.com.
For more information on resources, opportunities, and successes of the Centralina Workforce Development Board, visit www.centralinaworkforce.com. 
Source: Centralina Workforce Development Board